Stainless Steel Passivation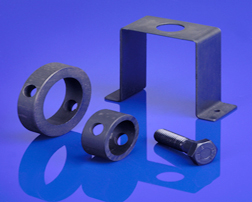 This is used to remove iron from the surface of the stainless steel. Dipping the components in a Nitric/Dichromate solution carries out the Stainless Steel Passivation process.
Chemi Black
A uniformed Black Finish on steel components. Blacking is achieved by chemical conversion of the metal surface. The process does not materially affect dimensions and a uniformed colouring is obtained over machined surfaces.